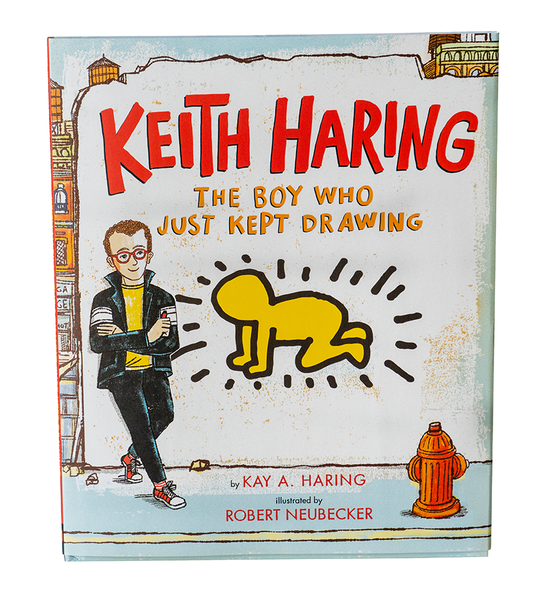 Keith Haring The Boy Who Just Kept Drawing
There was a boy named Keith who liked to draw. So he drew... and drew...
until one day, he was one of the most famous artists in New York City. But even more important to Keith Haring was sharing his artwork with everyone and making the world a better place. And all the while, he just kept drawing. This boldly illustrated picture book brings the life and art of this iconic pop artist to life for young readers and artists. Lovingly written by Keith Haring's sister Kay and featuring dozens of Keith's drawings and paintings, this is a one-of-a-kind book about a one-of-a-kind artist. 
Authored by Kay A. Haring and illustrated by Robert Neubecker 
Kay Haring Book Signing and Storytime 

Saturday, July 8, 2023
Kay will visit the Akron Art Museum and share an inside look at how Keith's passion for art and drawing sparked a career that would inspire millions! With your purchase of Keith Haring The Boy Who Just Kept Drawing, you will receive 1 complimentary ticket to the event. 
Please contact us at (330) 376-9186 or email ekaczmar@akronartmuseum.org to redeem your reservation. Thank you!
---
Share this Product
---
More from this collection